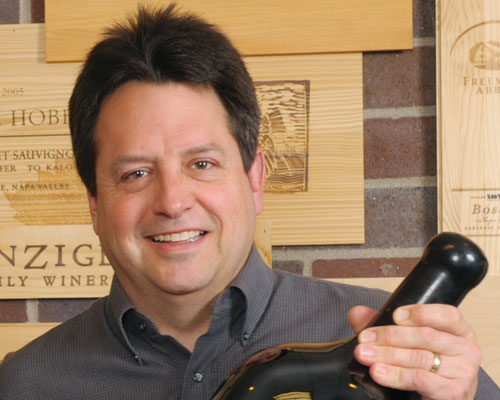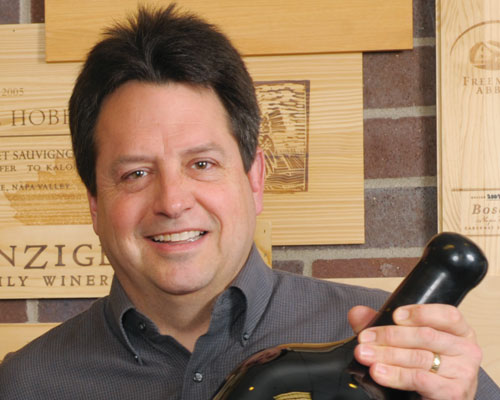 JEFF STEVENSON
FOUNDER, & CEO
CHAIRMAN OF THE BOARD
Jeff Stevenson founded VinoPRO in late 2007. He is a partner and winemaker for Herrerias Cellars, a small, artisan winery producing Gold Medal winning wines from Sonoma County since 1987 from locally grown Pinot Noir, Zinfandel, Cabernet, Syrah, Malbec and Tempranillo. Jeff was a founding member of the Petaluma Gap, a newly created appellation in Sonoma County that recognizes the outstanding quality of Pinot Noir and other varietals produced in this region. His winemaking experience ranges from planting vineyards, managing picking, acquiring fruit, winemaking and bottling 1,000 cases per year — and all steps in between.
Jeff also has over 30 years of extensive business experience in sales, telesales, venture capital, business development, and software/information technology.  Previously a General Partner with Alcatel Ventures LLP, the venture arm of French telecom company Alcatel AG, Jeff opened the Silicon Valley office and led all deal sourcing and investment activity. He is no stranger to startup companies; he joined Internet giants NetManage and Netscape Communications when those companies were both initially founded in the early 1990's and helped them build world-class sales organizations that specialized in selling products via the telephone.  He participated in the initial public offerings (IPO's) of each, which would both become the largest and most successful IPO's in history at that time. He was Sr. Vice President of Worldwide Sales for RealNames Corporation – a brand marketing company – and built and managed the direct & telesales staff of over 150 outbound salespeople. He also founded Venture Crossing LLC, a venture consulting and investment company, where he helped several early stage startup companies raise over $50 million dollars from tier 1 VC investors.
When he's not rocking it at the VinoPRO offices, Jeff plays Hammond B3 for the local rock/funk band "The Zins" and "The Melt" and performs for festivals, winemaker dinners and wine club events.
Jeff can be reached at jeff(at)vinopro.com
LinkedIn Jeff Stevenson