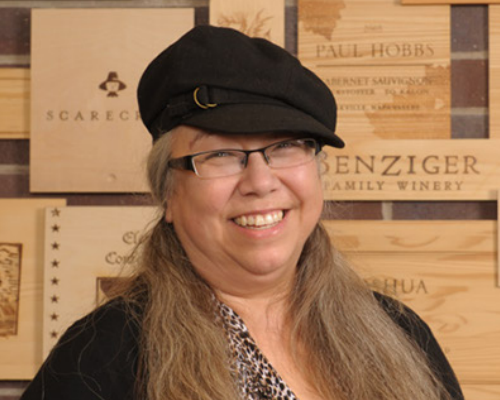 LORI ADAMS
SR. VICE PRESIDENT, OPERATIONS & ADMINISTRATION
BOARD MEMBER & CO-FOUNDER
Lori Adams has over 30 years of experience in customer service, operations, office management and sales support, working in various industries including insurance, mortgage banking, telecommunications, construction and non-profit organizations.  She has worked with accounts such as Wells Fargo, Bank of America,  AT&T, Pacific Bell, City of San Francisco, Franklin Investments, and many more. Since moving to Sonoma County Lori was a managing partner in a number of real estate development companies prior to starting VinoPRO with husband Jeff Stevenson.
Lori can be reached at lori(at)vinopro.com or (707)396-5064
LinkedIn Lori Adams