FOR IMMEDIATE RELEASE
VinoPRO is Exclusive Data Collection Kiosk provider for Outside Lands Music Event
Santa Rosa, CA – August 8th, 2014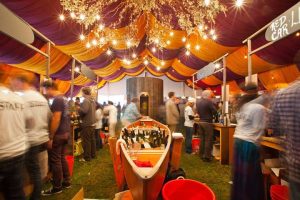 VinoPRO is the exclusive provider for data collection Kiosks for the Outside Lands Music Event.  The company will be providing several data collection kiosks at various points around the festival including the wine tent as well as the Cheese Pavilion.
Several customers have already deployed the solution, and some are seeing over 1000 new visitors submit their contact information in just a few short weeks.  "The Outside Lands festival is the first opportunity to really test the product and its effectiveness.  Within the first hour we had collected over 100 names & numbers of wine lovers which has pushed our total number of names collected to over 7,500 in a few short weeks.  Overall we collected over 1,000 names at the event which makes it a resounding success." said Jeff Stevenson, President & CEO of VinoPRO.
It's well-known among professional direct marketers that the most important factor for executing successful sales campaigns is the customer list. You can develop the most compelling offer known to man with the most creative presentation on the planet and yet completely bomb on results because your list wasn't big enough or qualified enough to deliver the sales you expected.
Each kiosk is managed remotely from the VinoPRO offices. All software upgrades, offer changes, text changes, artwork, etc. are managed remotely by our IT folks. The kiosk connects to your wireless Internet hub — or a cellular data provider if you don't have wireless data serving your tasting room.
If the kiosk gets unplugged or stops working, VinoPRO staff can remotely manage the unit and reset it. Alarms go off in our office when the unit is unplugged or the battery is at 50 percent. We then make a call to your tasting room staff to have them check the power. If the device ever fails, we replace it.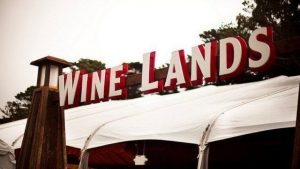 No cost to VinoPRO clients
VinoPRO provides everything at no charge to our strategic partner clients, including the iPad tablet, software, kiosk stand and the glass cork vessel. You simply provide the corks, a power plug and a prize for the winners.  Other interested wineries, restaurants and businesses can subscribe to the service for a nominal monthly fee, and the kiosk can be customized in the number and types of questions that can be asked.
Many opportunities
You can take the kiosk anywhere for data collection — road trips, offsite tastings, special events. We built it with "store and forward" technology. Simply put it back in your tasting room for the data to be uploaded to our cloud and then automatically purged.  Other applications include customer-satisfaction surveys, as our client Farmstead is doing. You can do anything you want with the data. We use the phone numbers to call your customers and sell them your wines.
Available now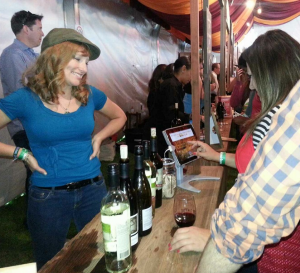 VinoPRO is more than a wine sales company, it's a full-service solution for your direct-to-consumer (DTC) sales and technology needs. We can't wait to show you our new kiosk.  They can be seen in action today at Iron Horse Winery, Beringer Winery, Armida Winery, Cornerstone Cellars, Bello Family Winery, Long Meadow Ranch Winery, Farmstead Restaurant, The Napa General Store, Gloria Ferrer Winery & Caves, BR Cohn, St. Francis Winery, Schug Winery, and several other prominent locations.
VinoPRO is a Santa Rosa-based direct-to-consumer sales, marketing and technology solutions company.  VinoPRO was named to the 2013 Inc. 500 list of fast-growing companies and ranked No. 236 for attaining 1,818% growth over the previous three years and was just named to the 2014 Inc 5000 list of fastest growing companies in the United States.
(707) 396-5000
info@vinopro.com
http://www.vinopro.com
###