Santa Rosa, CA – August 20, 2013 – VinoPRO Inc. of Santa Rosa Ranks #238 on annual list of top 500 US private companies and is hiring aggressively in down economy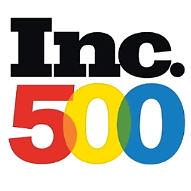 It was announced today that VinoPRO, a rapidly expanding Santa Rosa, California-based direct-to-consumer wine sales, marketing and technology solutions company, has made the Inc. 500 at #236, an annual list of the 500 fastest-growing private companies in the U.S. published by Inc. Magazine.  VinoPRO sells ultra-premium wine and wine club memberships for companies such as Constellation Brands, Jackson Family Wines, Treasury Wine Estates, Iron Horse Winery, Benzinger Family Winery, and many other individual brands. Since 2008, and according to VinoPRO CEO Jeff Stevenson, "using the most antiquated technology on the planet – the telephone," wine sales for VinoPRO clients rose to well over $8 million in 2012. "This award is a testament to how hard the team has worked over the past several years and I'm incredibly proud of this accomplishment. We strive to provide the most professional customer experience possible and as a result, our growth rate this year is accelerating," said Stevenson.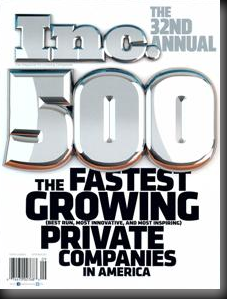 "Our partnership with VinoPRO has produced amazing results and they deliver on their commitments. Their technology innovation and sales leadership in the direct-to-consumer space is something we place tremendous value in," said Kory Erickson, Vice President and General Manager, Treasury Wine Estates.
VinoPRO has become a major employer in Sonoma County employing almost 50 people and has been recently named one of North Bay Business Journal's 2013  "Best Places to Work". The company has been so successful in brand sales and marketing and customer relationship management they have expanded their offices at The Lakes business complex opening their new Wine Club Sales division which has sold almost 2,500 wine club memberships over the phone since the beginning of the year. In an otherwise down economy, VinoPRO is hiring as fast as it can to support its accelerated growth and the demand for its services.
"Jeff and his team have created an environment that inspires, encourages and empowers his people to do their best with a sense of fun, purpose and accomplishment…Bravo!" said Michael Houlihan, Founder, Barefoot Wines.
The Inc. 500 is ranked according to percentage revenue growth over a three-year period. To qualify, companies must have been founded and generating revenue by the first week of the starting calendar year, and therefore able to show three full calendar years of sales. Additionally, they have to be U.S.-based, privately held, and independent—not subsidiaries or divisions of other companies. Revenue in the initial year must have been at least $200,000, and revenue in the most recent year must have been at least $2 million.
###
Contact:
Carah von Funk, Marketing and Communications, VinoPRO Inc.
(707) 396-5063
carah(at)vinopro(dot)com